Price

RM578.00

RM599.00

Product SKU
SPK8-S
Brand
LG
Size (L x W x H)
17.5 cm x 6 cm x 22 cm
Availability
5
Quantity
Description
Highlight
2CH/140W
Wireless Connection to Sound Bar
Compatible with SL10YG, SL9YG, SL8YG, SL7Y, SL5Y, SL4Y, SK10Y, SK9Y, SK8Y, SK6Y or SK5Y sound bar models
Expand Your Sound
Pair the LG Rear Speaker Kit to a compatible LG Sound Bar for a true cinematic home theatre surround sound experience.

2CH/140W SPEAKERS | WIRELESS CONNECTION TO SOUND BAR
Hear the whole picture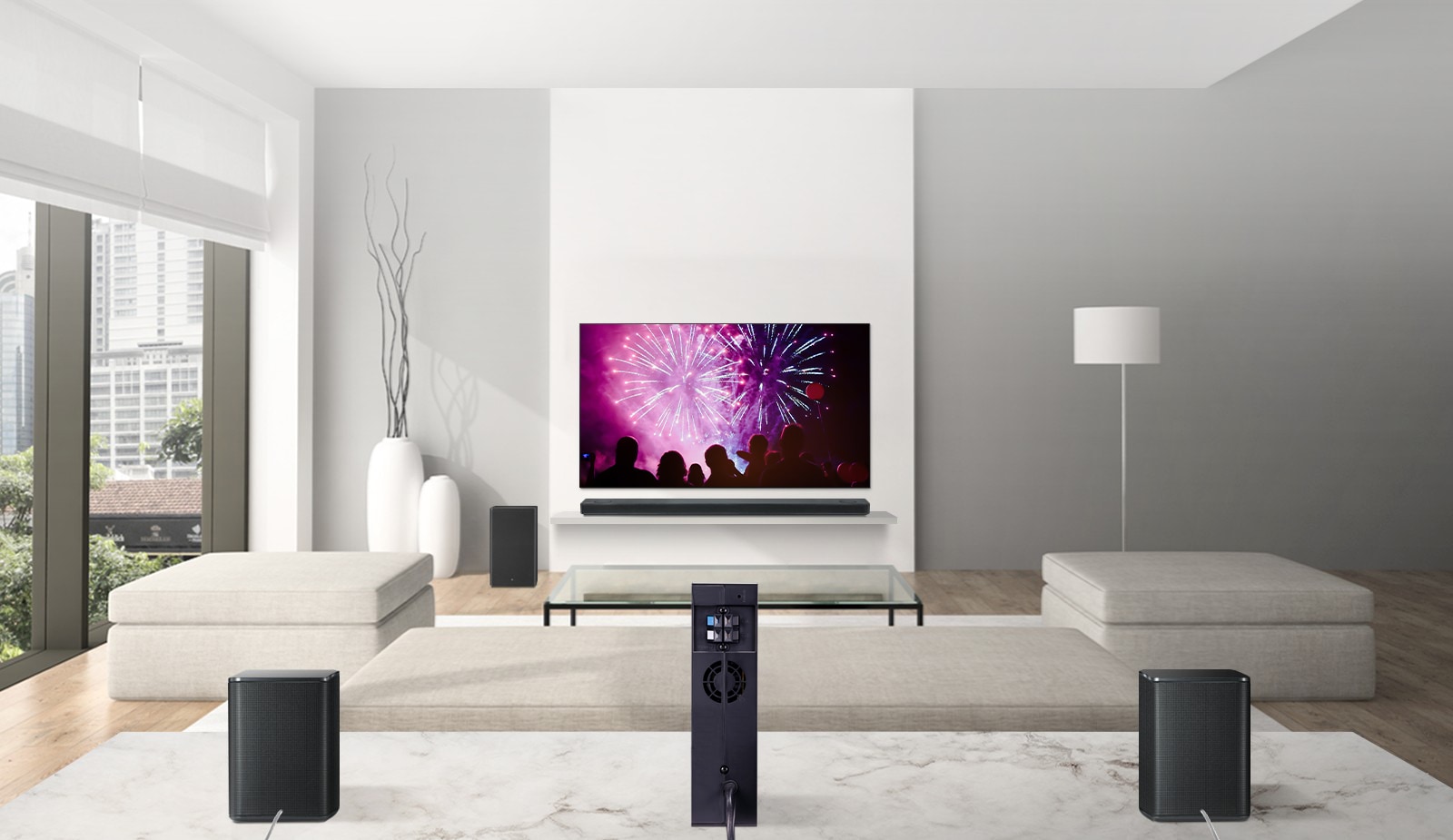 Surround Sound Expansion
LG Sound Bars can fill a room with thrilling, immersive virtual surround audio. But select models can also be upgraded to true surround sound via these add-on rear channel speakers (Sound bar sold separately).
Wireless Sound Bar Connection
This easy to setup rear-channel speaker kit is designed to link wirelessly to a compatible Sound Bar for enhanced surround sound performance.